June 2023 - New name, same great music!
The Committee and Orchestra have been working hard over the last few months rebranding our orchestra. This has come about for several reasons.
Read more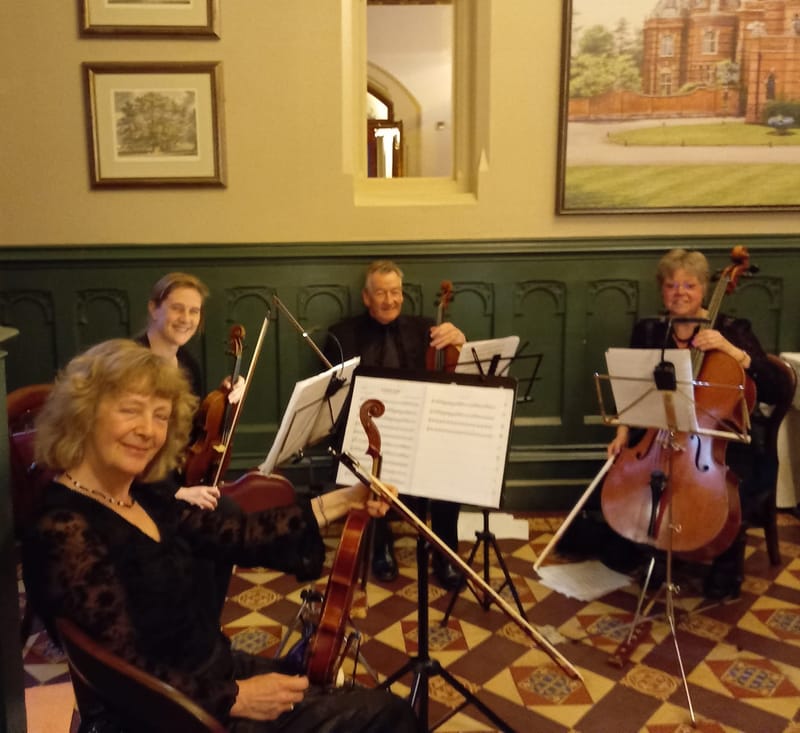 April 2023 - Charity Event
A string quartet representing the then Pelly Concert Orchestra was invited by the former Chair of Hart DC, Councillor Jane Worlock, to play at the Hart Chairman's Volunteer Recognition Award Dinner at Elvetham Heath Hotel, Fleet on 20th April.
Read more